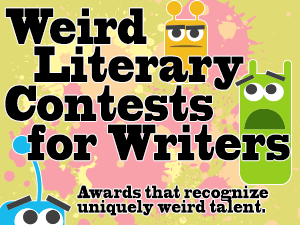 All writers secretly have aspirations of fame or at least notoriety. While you wait for the Pulitzer committee to recognize your literary genius, you can pursue some of these less sought-after accolades to bolster your resume.
The Shorty Awards
Known to many as simply the Shorties, The Shorty Awards is a yearly awards celebration that respects the best short-form, attention-grabbing writing style on Twitter and similar social media sites. In the era of waning attention spans, the writer who can communicate his or her message in less than 140 characters is king.
Anyone can nominate a person, company or brand for their commendable social media presence in one of dozens of categories. Fortunately, one person can win only one category, and Justin Bieber tops the celebrity list, so you don't have to compete with him unless you're also famous. Surprisingly, lyrical genius Kanye West has yet to win a Shorty despite epic tweets such as, "The greatest tragedy in life is that I will never get to see myself perform live," and, "Sometimes I get emotional over fonts."
The Weird-Ass Picture Book Awards
Created in 2008 by a mother of two young children, The Weird-Ass Picture Book Awards honored quirky children's titles that adults could laugh at too. Prizes were given for weirdest story and best illustrations, but being off-beat isn't enough to have won one of these awards. Author Stephen Dubner, primarily known for his best-seller Freakonomics, was nominated for "The Boy with Two Belly Buttons" but lost to the more artistically refined "Cowboy and Octopus," written by Jon Scieszka and illustrated by Lane Smith.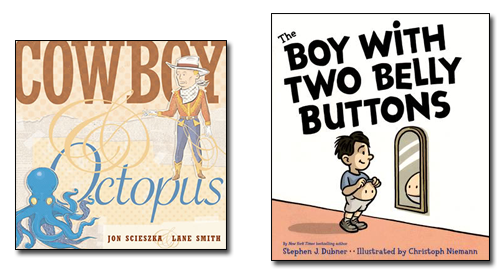 Stephen Dubner, author of The Boy with Two Belly Buttons, lost The Weird-Ass Picture Book Awards to the vintage-style children's book, Cowboy and Octopus.
The Diagram Prize for Oddest Title
Commonly referred to as The Diagram Prize, The Diagram Prize for Oddest Title is an annual literary award that the Diagram Group and British trade magazine Bookseller grant to an author with the most odd or weird book title. One of the biggest challenges of writing is crafting a title that will intrigue today's readers yet will also look good in a literature anthology a century from now. The winners of The Diagram Prize have mastered the art of making memorable titles. To win this award, you'll have to top out "Oral Sadism and the Vegetarian Personality," "Managing a Dental Practice: The Genghis Khan Way" and the classic "Big Book of Lesbian Horse Stories." For further inspiration, read the 2013 winner, "How Tea Cosies Changed the World" by Loani Prior.
The Bad Sex in Fiction Award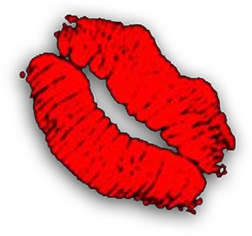 Literary Review, a well-known British literary magazine (est. in 1979), sponsors the yearly Bad Sex in Fiction Award, which recognizes a writer who crafts the worst description and depiction of a sex scene in a book. With everyone who can string a sentence together rushing to cash in on the "Fifty Shades of Grey" craze, you'd expect this award to experience a surge in competition. Literary Review created this stamp of disapproval to discourage, "crude, tasteless and often perfunctory passages of sexual description in modern novels." Nonetheless, authors continue to produce work that merits the award each year. Nancy Huston's novel "Infared" won the 2012 contest for dramatic descriptors like, "flesh, that archaic kingdom that brings forth tears and terrors, nightmares, babies and bedazzlements." Her book joins Jonathan Littell's "The Kindly Ones" which won the award in 2009 for likening an orgasm to scraping the yolk out of a hard-boiled egg and describing a vagina as "a Gorgon's head…a motionless Cyclops whose single eye never blinks." Marquis de Sade would be proud.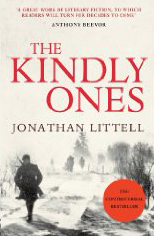 Jonathan Littell, author of The Kindly Ones, won The Bad Sex in Fiction Award.
The Bad Writing Competition
Though currently inactive, the Journal of Philosophy and Literature's Bad Writing Competition could reopen at anytime, and there are plenty of candidates. If you were to win one of these, you would be in very good company; Judith Butler, post-structuralist theorist and one of the founders of queer theory, was the last person to win the title in 1998 for a 94 word long sentence in which she laments the:
Wow! That's some heavy stuff to digest. Just remember, Marilyn Manson once said, "The less people who understand you, the smarter they'll think you are."
The Bulwer-Lytton Fiction Contest
The Bulwer-Lytton Fiction Contest, founded by the English Dept. at San Jose State Univ., is a unique literary contest that dares contestants to write—in a deliberately bad style—the beginning sentence to the worst of all novels. This annual competition idolizes Edward George Bulwer-Lytton (d. 1873), an English storyteller and dramatist. His highly-quoted first line, "It was a dark and stormy night" is one of the most-recognized opening sentences in a novel. Writers also use it as a one-line shoe-in to start an unplanned story to avoid writer's block.

The sentence, "It was a dark and stormy night" made this PEANUTS' comic strip, featuring Snoopy, an all-time favorite.
This sentence, found in the novel titled, Paul Clifford (published in 1839), continues flamboyantly:
If you think Bulwer-Lytton's sentence is pompous and verbose, then read the recent winning entries at: http://www.bulwer-lytton.com/winners.html. Writers who submit sentences that judges deem "not quite bad enough" for the Grand Prize are usually endowed with the Dishonorable Mentions award.
For writing contests that salute great writing talent, visit these related links:
New Writing Contests (at this website)
Fellowships for Writers and Poets (No Entry Fees)
Poetry Writing Contests (No Entry Fees)